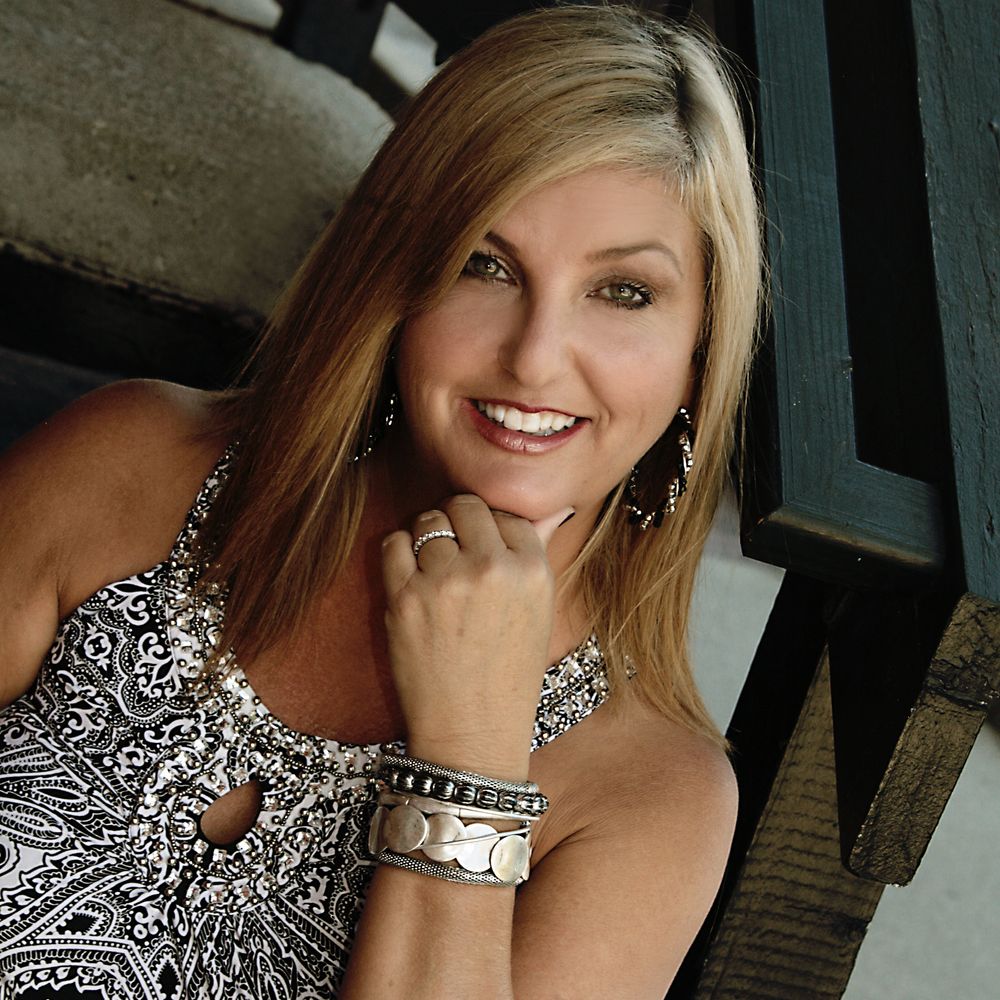 KIM ROBINS
Singer-Songwriter, Pinecastle Music Recording Artist
Bluegrass singer-songwriter and guitarist Kim Robins' vocals have earned her two nominations for the International Bluegrass Association's (IBMA) Momentum Female Vocalist of the Year award. Her unique voice is on beautiful display on her brand new single, "Hurricane" from her October 2021 Pinecastle Records album, Leave The Porch Light On. She also contributes her songwriting talents to the project, co-writing the title track with Dawn Kenney. The pair also teamed up with David Morris to co-write "Bourbon and Beer."
As Bluegrass Today stated, "Kim Robins deserves to be taken seriously as a vocalist, songwriter, and bandleader in bluegrass music."
Kim was born into a musical family and began singing at the age of five in church and her father's band. Her influences are from the music by Connie Smith, Loretta Lynn, Buck Owens, Ray Price, Bill Monroe, and Barbara Mandrell. She was an original member and the youngest of the Little Nashville Opry in Nashville, Indiana. Her mother's encouragement that she needed to "practice daily and sing loud" paid off as she traveled all over the country, opening for legends such as Loretta Lynn, Conway Twitty, Barbara Mandrell, and The Oak Ridge Boys.
Kim grew up with music in her veins but, at age 19, gave her first love a backseat to a new love – her baby girl. After earning two college degrees, singlehandedly raising her daughter, and establishing a career, Robins met and married renowned banjo player Butch Robins. That reignited her dream of performing music. With Butch's encouragement, she started writing music and finding venues to showcase her powerful vocals.
Kim has since gained attention with her high-energy, contemporary sound. She has performed with her band, 40 Years Late, at the International Bluegrass Music Association's World of Bluegrass, The Society for the Preservation of Bluegrass Music of America (SPBGMA), The Folk Alliance in Memphis, and Merlefest. In addition, she has opened for notable bluegrass artists such as Ralph Stanley, Bobby Osborne, and Junior Sisk and Ramblers Choice.
In 2015, Kim received her first nomination for IBMA's Momentum Vocalist award. The following year, she signed with Pinecastle Records, who released her sophomore album titled "Raining in Baltimore." The title track achieved chart success around the globe and appeared on Sirius XM Bluegrass Junction's Most Played Tracks chart in August 2017. Later that year, she received her second nomination for IBMA's Momentum Female Vocalist of the Year Award.
In 2019, Pinecastle Records released the single "I'll Always Be A Gambler" by Kim Robins and 40 Years Late. But 2020 brought many challenges, and a string of "first" hit Kim's life. Her brother and only sibling, Jeff, was diagnosed with stage 4 lung cancer and sadly passed away in 2021.  Also, in 2020, Kim's husband, Mark, was diagnosed with prostate cancer, her father died, COVID-19 hit, and her mother became ill. As a Registered Nurse and essential care worker for the Indiana State Department of Health, Kim was extremely busy overseeing COVID-positive nursing homes, ensuring they followed CDC guidelines. Understandably, Kim focused on her family and her work during that tumultuous year.
In 2021, Kim is back with a brand-new album and celebrating life. Now married to businessman and college basketball official Mark Gines, Robins resides on her farm in Worthington, Indiana, balancing her career as a Public Health Nurse Surveyor with time enjoyed with her husband, daughter, two stepsons, and four grandchildren.